Halls of Madness is the fifth adventure, and can be found in the Missions tab. Prerequisite: Complete Dark Night of the Socialite four times.
The map lay-out and the position of Mad Man Muzzler remain constant; the distribution of the other items changes each time you do the adventure. Below shows all of the points on the map: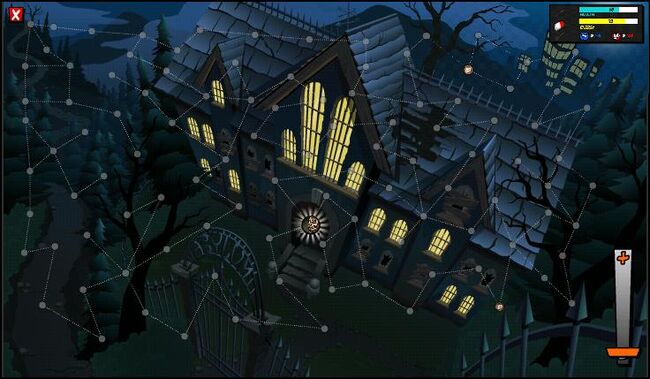 Jebediah
Doctor Blood
Doctor Killjoy
Stabby Abby
BOSS - Mad Man Muzzler - Blizzard, Hydro Blast, Thunder Kick
Treasures
Edit
There are six Treasures that can be earned, one each the first six times you finish the Adventure. 
Tainted Face Wrap (Head) - Level 50, Recovery: +900
Tainted Body Restrainer (Body) - Level 50, Recovery: +900
Tainted Leggings (Legs) - Level 50, Recovery: +900
Tainted Bloody Galoshes (Feet) - Level 50, Recovery: +900
Left Tainted Lightning Arm Wrap (Left Hand) - Level 50, Recovery: +900, Lightning Power +45%
Right Tainted Lightning Arm Wrap (Right Hand) - Level 50, Recovery: +900, Lightning Power +45%